Article, Featured
7 Content Marketing Trends to Watch in 2022
Posted BY Branden J. Terry . January 17, 2022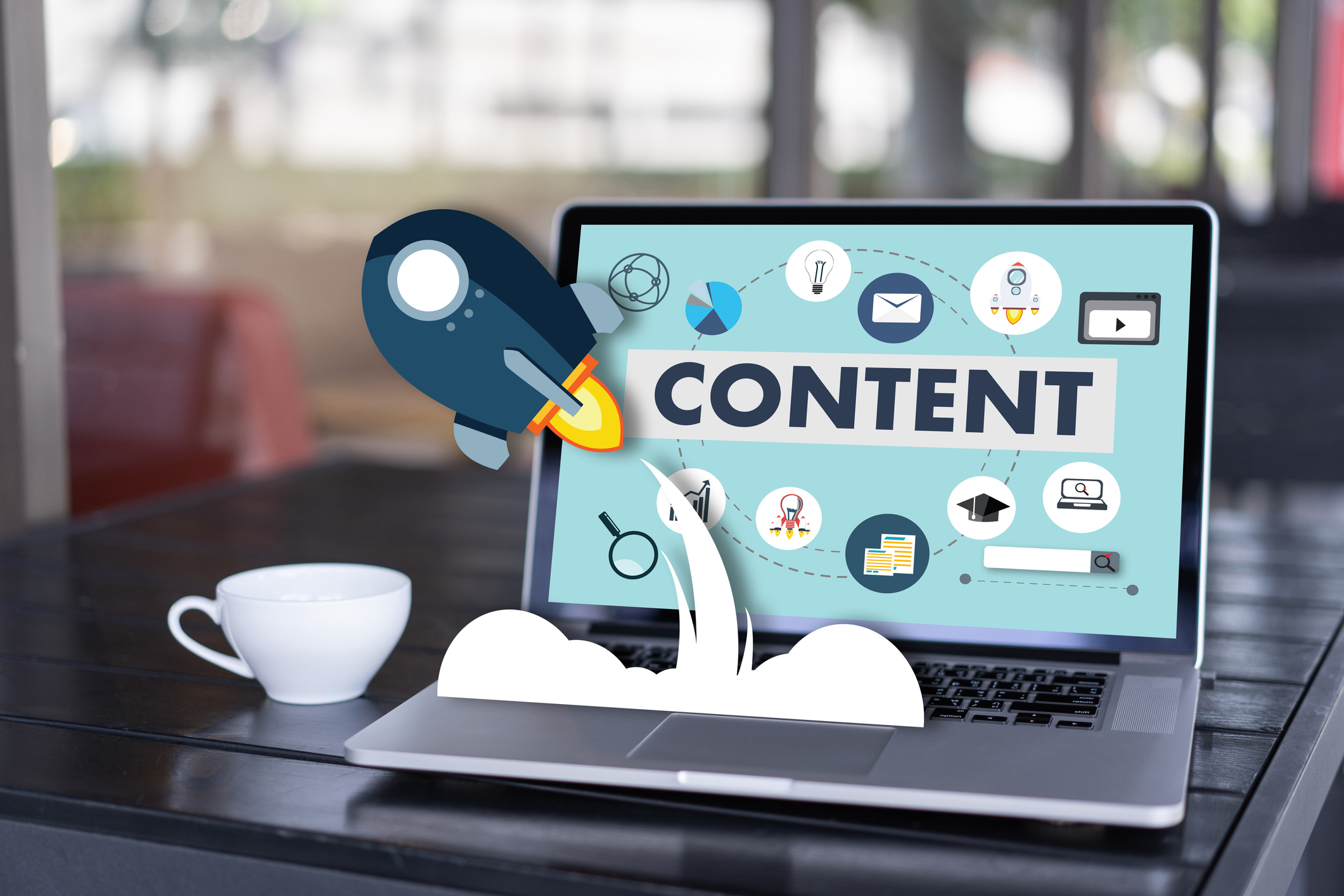 One interesting result of the pandemic has been a growth in the perceived importance of content marketing. In 2021, a whopping 43 percent of businesses saw an increase in their content budget, and 66 percent expect further increases in 2022, according to a report by Content Marketing Institute.
For content creators the world over, the coming year should be a big one. But what other developments are we likely to see in this field? Here are seven of the biggest trends to look out for.
1. Voice Search
In the U.S. alone, an estimated 132 million people use some kind of voice-activated search assistant, according to eMarketer. Gadgets such as Amazon's Alexa and Google Home Mini speakers are booming in sales, a trend expected only to accelerate in 2022.
As a content creator, you can meet this trend by optimizing your posts for voice search. When speaking aloud, people tend to ask full questions, more so than when typing. As a result of this, FAQ pages are gaining in value. It's also a good idea to create detailed answers to common questions in all your content.
More natural conversational keywords are also more likely to be matched to voice searches. Focus on words that you know to be spoken most often by your customers when discussing your niche.
2. Video, Audio, and Interactive Content
Another trend surging into 2022 is an audience desire for visuals, videos, audio, gamification, and other interactivity. This kind of content is more suitable for many social media platforms, where attention spans are shorter. It also works better for smaller smartphone screens, where reading is less popular.
As a marketer, you could adapt to this by more often supplementing your written content with infographics, images, short-form videos, and interactive elements. You might even set up systems for repurposing all your published content across the various platforms. Repurposing is a superb way to gain more bang for your buck and reach more potential customers with each piece of content created.
3. Virtual and Hybrid Events
Over the past two years, we've all taken a huge leap into the virtual world. People have become accustomed to both virtual events and hybrid events. A hybrid event is one that still has in-person elements, such as a live audience there in the room with the presenters. But it is also a virtual, and usually interactive, element for those attending online.
Every sign shows virtual events continuing to boom in 2022. Consider introducing virtual or hybrid presentations, webinars, and conferences into your content marketing and overall business model. Your funnel of Tweets, posts, videos, and emails might end in a larger, more in-depth virtual event.
4. Podcasts
Podcasts will continue to grow in popularity in 2022. Podcast Insights found that over 50 percent of all households in the U.S. regularly listen to this form of media. Indeed, the word "podcasting" has finally become a true household term that everyone knows, even the older generations.
No matter the industry, small-business owners would be well advised to introduce podcasting into their content campaigns. Few things do more to humanize your brand and build a relationship with your clientele. With podcasts, you have quickly made, high-quality video content to use across various platforms, and podcasts are perfect for slicing and dicing for repurposing as snippet videos, posts, Tweets, emails, and infographics.
5. Artificial Technology
It's evident that AI will play an increasing role in various aspects of content marketing in 2022. Most significantly, AI is super-charging data analytics, allowing you to know more about your target audience and website visitors than ever before. This, in combination with more in-depth keyword research, will allow the savvy content creator to tweak and optimize content more precisely, for better overall results.
Can a robot write?
An area of fierce debate in this industry is the role of Machine Generated Content. It's generally agreed that automatic content-creation tools such as Jarvis, Rytr, or Article Forge cannot yet come close to matching the quality of content written by a skilled human.
These kinds of services are, however, being increasingly used to augment content, or at least create drafts upon which a writer can build. And who knows what advancements the coming year will bring?
6. Quality, Quality, Quality
Google's updates continue to roll out. With each one, the king of search engines is more able to determine the genuine value of any given search result. There's no doubt that content-marketing success in 2022 will require better-quality content than ever before.
This means meeting Google's E.A.T. criteria; you must demonstrate Expertise, Authoritativeness, and Trustworthiness. The days of spammy content are over. Instead, focus purely on giving your audience the best experience possible. If you can make your visitors happier than the competition, you'll stay in the lead for longer.
7. Intent-Based Searches
As part and parcel of the push for better quality, 'intent' has become a buzzword in SEO. Google increasingly knows the actual intent behind every keyword typed, and it serves up results to answer that intent, even if the entire question was not typed out.
So in 2022, more than ever before, you must also understand the intent behind keywords searches, before creating content to meet that intent. Consider the "why" behind the words. What exactly does the searcher want to see? Are they after information, navigation, commerce, or pre-commerce research? For a deeper dive into determining a searcher's intent, you can read an excellent guide by Ahrefs at ahrefs.com/blog/search-intent.
With the current roaring growth of content marketing, 2022 should be a very exciting year for publishers. Stay ahead of these seven trends to ensure a year that's rich with traffic, leads, and growth for your business.