SOSTAC® Digital Marketing Masterclass . Live Virtual

May 24, 2022 . 09:00 - 16:30 . 2 Days with PR Smith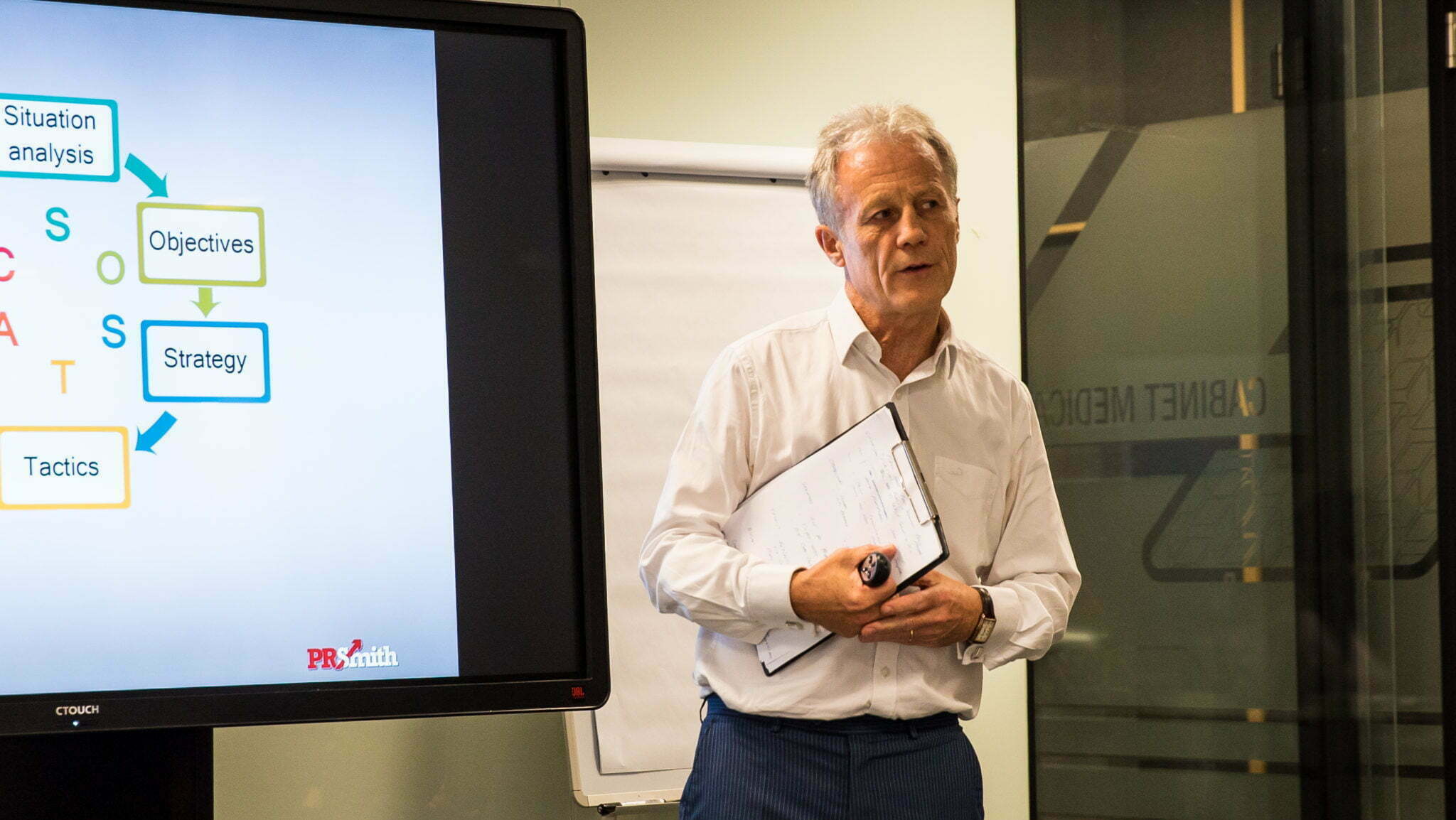 Buy Your Ticket Right Now
SOSTAC® Digital Marketing Masterclass
Description
Grow your business with the perfect integrated digital marketing plan
This dynamic, interactive workshop uses SOSTAC® planning framework to write the perfect plan. SOSTAC® is listed in the Top 3 Business Models world-wide by CIM and adopted by blue-chips like Linkedin and KPMG and start-ups around the world and Government Enterprise Support Networks. This course helps you make better decisions; build competitive advantage; win more customers & grow your business in a highly competitive digital marketplace.
Why you should meet the SOSTAC® founder in person
PR Smith's dynamic and interactive workshops are celebrated all over the world. His unique knowledge of SOSTAC® enables him to demonstrate precisely how to use his planning framework to write the perfect marketing plan. During this session you will:
Discover why SOSTAC® is such a popular and so widely used model
Deep dive into the root methodology and uses of SOSTAC®
Be able to ask the creator of SOSTAC® your most challenging practical questions
Gain insights into how SOSTAC® helps businesses develop competitive advantage
Understand how SOSTAC® helps marketers prepare for hypercompetition
Delegates receive a free:
SOSTAC® Guide to Your Perfect Digital Marketing Plan (Book)
SOSTAC® Planning workbook to use during the session
SOSTAC® list of additional web-links to tutorials, videos & posts
Who Should Attend
Marketers who need to know how to write the perfect marketing plan, amidst a fast-changing digital world. Marketers who want a solid logical plan that gets approval, and/or wins pitches and boosts results. Critical for those starting to write plans and a refresher for those already writing plans. Also useful for anyone developing a digital marketing strategy.
Senior & middle-level management but ambitious executives also attend.
SOSTAC® Planning is used for business plans, marketing plans, in fact any plan
Course Outline
Situation Analysis (where are we now?)
Objectives (where are we going?)
Strategy (how do we get there?)
Tactics (details of strategy – marketing mix)
Action (how do we ensure excellent execution?)
Control (are we getting there? - metrics)
Course Outcome
Use analysis to reduce risk and make better decisions
Develop a crystal-clear strategy
Ensure tactics are driven by strategy
Ensure excellent execution & avoid costly mistakes
Use data to add value to the Lifetime CX
Integrate AI, VR, AR, IoT, MA & Big Data
Certification
After successfully completing all modules

, learners will receive

 a Certificate of 

Achievement from the Center Of Digital Excellence.  We use smart certificate to share your credentials and r

ecipients can add their digital secured document to their LinkedIn profile with the click of a mouse, allowing to directly and instantly check documents' integrity, authenticity and validity.
In addition, delegates have the extra option of becoming SOSTAC® Certified Planners* by taking the online course (normally requires 20 hours of learning + 1 hour assessment – all online but having completed this two day course – delegates can complete it in 2 hours (just watching some short videos & completing the quizzes) and then taking the online assessment – see www.sostac.org for more. * There is a separate charge of £150 sterling to attain this qualification.
Inquiries
Training Details
Trainers